Radiodetection Inspection & Location
Radiodetection are manufacturers of Cable Avoidance Tools (C.A.T) used by utilities worldwide to avoid accidental damage to underground services when excavating and products to accurately locate buried services.
Their pipeline inspection brand, Pearpoint, manufactures quality digital CCTV Inspection products for drainage and pipeline inspection.
At Scotjet we have been supplying Radiodetection & Pearpoint equipment for many years and can help you with competitively priced equipment and excellent aftersales service. Get in touch today to discuss your requirements.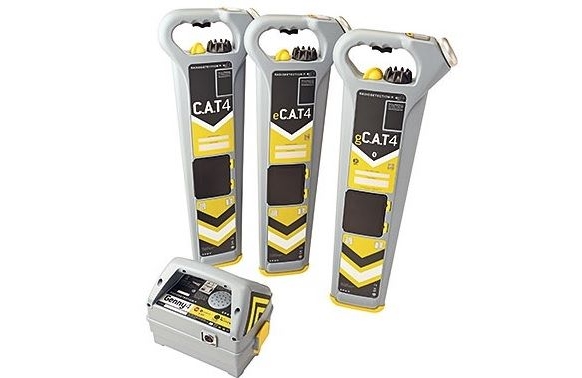 C.A.T 4 & Genny 4 Range
Reliable cable avoidance tools helping locate buried utilities quickly and accurately. The eC.A.T.4 models equipped with an automatic recording system which stores up to 2 years worth of data which can be retrieved using a USB lead and a PC. gC.A.T4 adds GPS to the stored data and Bluetooth connectivity for seamless transfer of data to the C.A.T. Manager online cloud.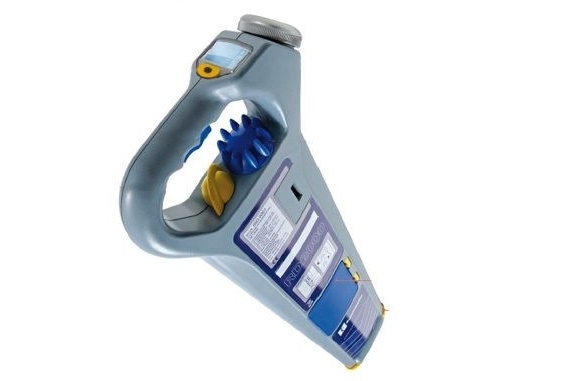 RD2000 Super C.A.T Range
Provides improved precision pinpointing buried services and exceptionally fast sound and meter response. Multiple frequencies available to locate the widest of cables and pipes. It can be used in conjunction with a sonde to locate and trace pipe such as cast iron, clay, concrete and plastic.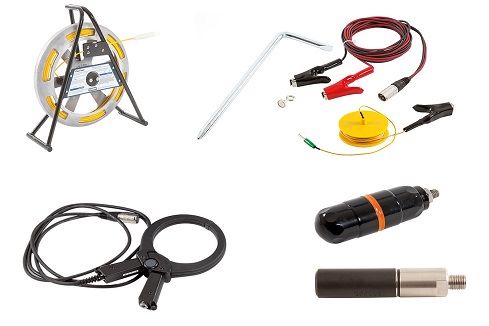 Accessories
We can supply a range of accessories to compliment your location and avoidance equipment including sondes in various sizes/frequencies, genny & locator clamps, direct connection leads, Flexitrace rods, springs, earth extensions and much more.

Pearpoint P340
The P340 system features a lightweight portable controller with built in rechargeable battery. An 8" TFT screen for high quality colour images which can be recorded directly to USB flash drive or compact flash storage with one-touch technology.
Colour camera heads in 1" or 2", flexi sondes and up to 150m of rod.
Available in the P341 plumbers reel, P341, P342 & P343 reels.
Click on the image to download full specification pdf.

Pearpoint P350 Flexitrax
Crawler system with remote controlled powered elevator enables the survey of larger drains and culverts up to 900mm with the camera centred in the pipe. P340 pushrod reels and cameras can be connected directly to the flexitrax system providing versatility. This system can be truck mounted and easily removed to be wheeled on site to reach conditions inaccessible to your vehicle.
Various high quality camera options available with pan & tilt, forward view and tilt with 10x optical zoom. Rugged design, built for the tough work environment with IP53 weatherproof command module and IP68 water resistant cameras to depths up to 100m.
Click on the image to download full specification pdf.