Ridgid SeeSnake Inspection Cameras
Scotjet ltd are authorised distributors of Ridgid equipment and specialise in their inspection and location range. Ridgid manufacture inspection equipment for all drainage needs from small hand held camera equipment to 100m push rod systems for 12" pipes. Whether you require 'look & see' camera equipment, digital recordings or an EX rated product, Ridgid SeeSnake have the tool for you.
We have been distributing their products in Glasgow for well over 10 years. Contact us today to discuss your requirements.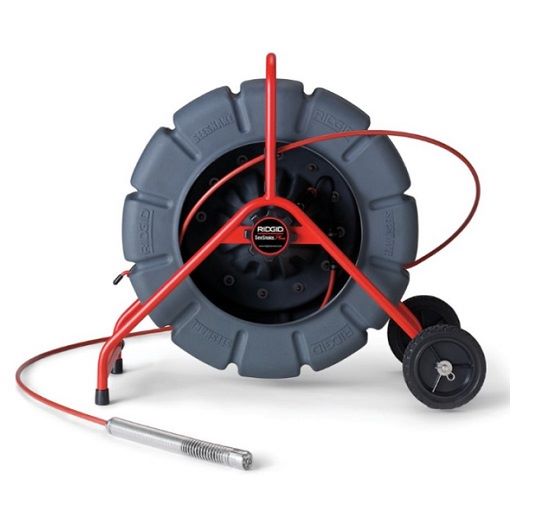 Standard & Mini SeeSnake
Ridgid SneeSnake manufacture quality drain and sewer inspection equipment and offer some of the most flexible rods on the market.
The Standard SeeSnake can be used with any Ridgid monitor or recorder and can record quality always upright images in pipes up to 300mm diameter with a rod length of up to 99m.
100% hardened stainless steel camera spring for maximum durability complete with a flexible transmitter.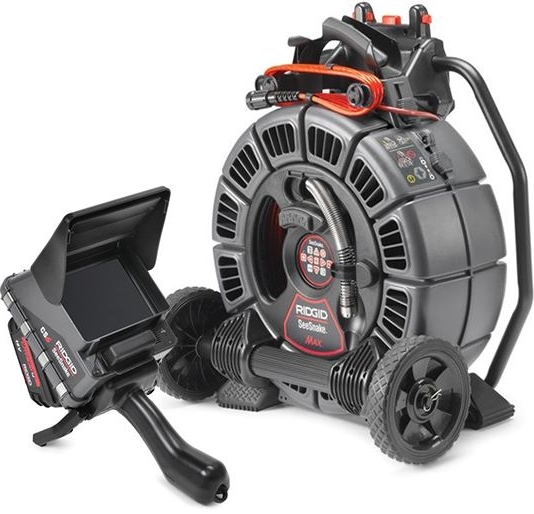 SeeSnake MAX rM200
61m push cable with flexible spring and self levelling colour camera head. The 1" camera can be used in pipes up to 8" diameter providing clear images for reporting.
The lightweight & portable system is easy to transport with wheels or carry handle.
CS6 or CS65 digital monitors can be docked on the frame for convenient transport and during operation.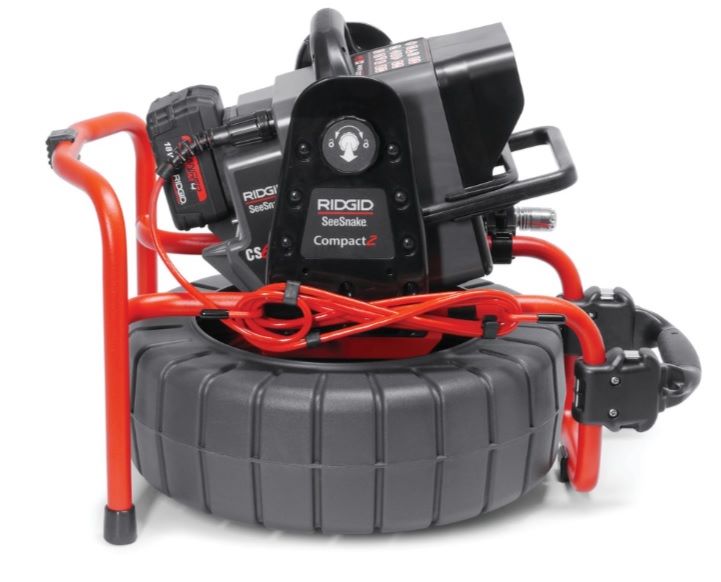 SeeSnake Compact 2
Featuring a 30m push cable and 1" self levelling camera head and sonde for pipes up to 6" in diameter this system offers big performance in a compact, durable package.
Dock the CS6Pak digital recording monitor on to the drum frame for super fast and simple set up. High quality images and videos can be captured to a USB drive with one click.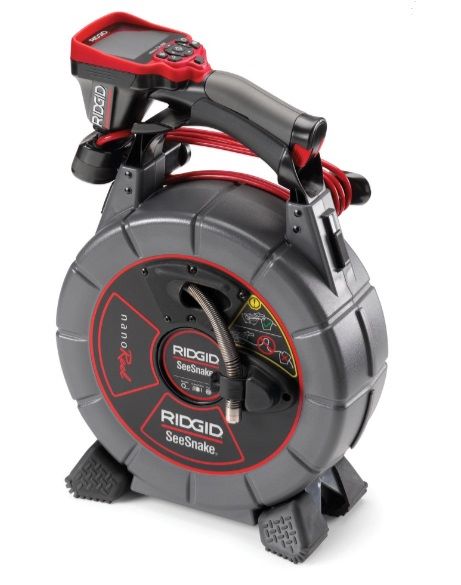 Micro & Nano Systems
These systems offer increased flexibility and smaller camera heads for negotiating tight turns and traps in domestic or commercial properties.
30m rod contained in a durable drum, camera heads a small as 15.5mm provide high quality images and videos in the tightest of pipes. Choice of hand held monitors which can be docked on the reel producing digital recordings for your client.